GulfHost, MENA's largest hospitality and foodservice exhibition, is a 3-day must attend expo that will bring together communities from across the food, hospitality, and catering industries in a single food ecosystem.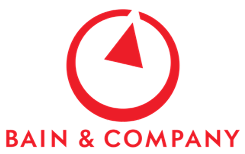 Shaping the future of foodservice equipment and design
From 8 - 10 November 2022, Dubai World Trade Centre will be the main hub for industry professionals from across the food ecosystem spanning 21+ halls, over 113,000 visitors from 182+ countries, and will provide the largest platform for the food industry to build new professional relationships, strengthen existing ones, and execute high-value deals.
Qoot as the strategic partner

Qoot Association is partnering with GulfHost 2022 as the official strategic partner to present a full day of sessions and workshops that will deep-dive into Saudi Arabia's F&B market and guide investors on how to navigate investment opportunities in the sector successfully.
Don't miss out! Join us from 8-10 November 2022 at Dubai World Trade Centre. Register today and discover investment opportunities in KSA.
We are honoured to introduce you to our exciting lineup of revolutionary business leaders that are changing the Saudi F&B landscape. Don't miss the chance to meet them in person on the 8th of November at GulfHost 2022 where they will discuss investment opportunities, the future of F&B, and much more!
Dubai World Trade Centre, Sheikh Zayed Road
Dubai, United Arab Emirates
Tuesday 08 November 2022
10:00 am - 06:00 pm
Wednesday 09 November 2022
10:00 am - 06:00 pm
Thursday 10 November 2022
10:00 am - 05:00 pm